Our school was awarded our first green flag in May 2013. We were very proud of this achievement because it involved pupils and staff working together to improve our school and make it greener. On the 15th June 2015, we were awarded a second Green Eco flag and in June 2017, we were proudly awarded our third Green Eco flag.
Click on the link below to visit the Eco-Schools NI site and find out more about it.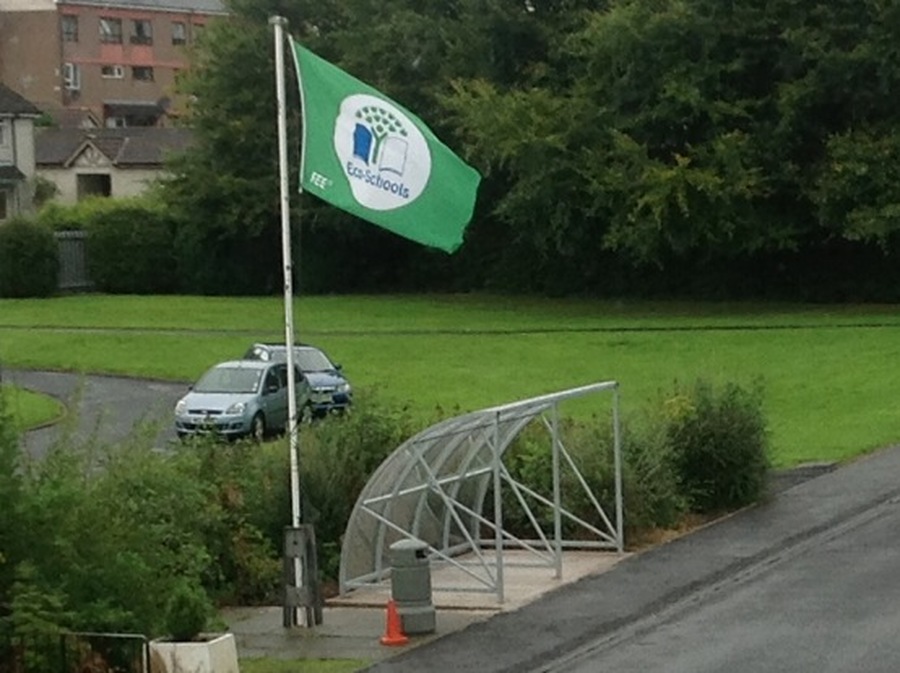 The ECO-Committee meet every month to discuss issues and ideas concerning our school and our local area.
Every month Mr Baillie, Mr Hanna, Miss Harbinson and members of the Eco Team attend the ECO meetings and we also meet every term with the School Council for a joint meeting.
So far this term we have elected our 12 members of our school ECO-Committee.
Our Chairperson and Secretary
Thank you to everyone who brought in their old bicycles to be recycled. The bicycles are being sent away to Africa to help children who live far away from our school!!
Here is some of our work from last year...
The Recycling Van visited school. Here are some pictures of that. We had a great time and learnt lots!