Look and see how your class (Class Award) and House (House Teams) are performing
Check out the latest Good To Be Green photos at the 'Recent events' pencil.
Look at our parents page to find lots of support materials for many different issues
Hover over the parents pencil for information on dealing with head lice.
Internet Safety page (click on ICT pencil) contains latest NSPCC advice.
Check out the Families Together page for up-coming events and information.
Microsoft Office download instructions can be found by clicking on the ICT pencil.
The link for parents to the NSPCC shareaware site can be found be clicking on the ICT pencil
Welcome to our website. Thank you for taking the time to browse and find out about our school. We work very hard to ensure that everyday in Parkhall Primary School the children have the chance to do their best in their learning.
We are proud to have achieved major awards such as an Eco Flag for our environmental work and the Gold Award for Healthy Schools, presented by Action Cancer. I hope you enjoy the experience of exploring our website and I look forward to seeing you at forthcoming school events. Our calendar will provide you with dates and times for events during the school year.
S Boyd
Principal
Watch our School Promotional Video and find out about our wonderful school.
Sports Day Awards - June 2018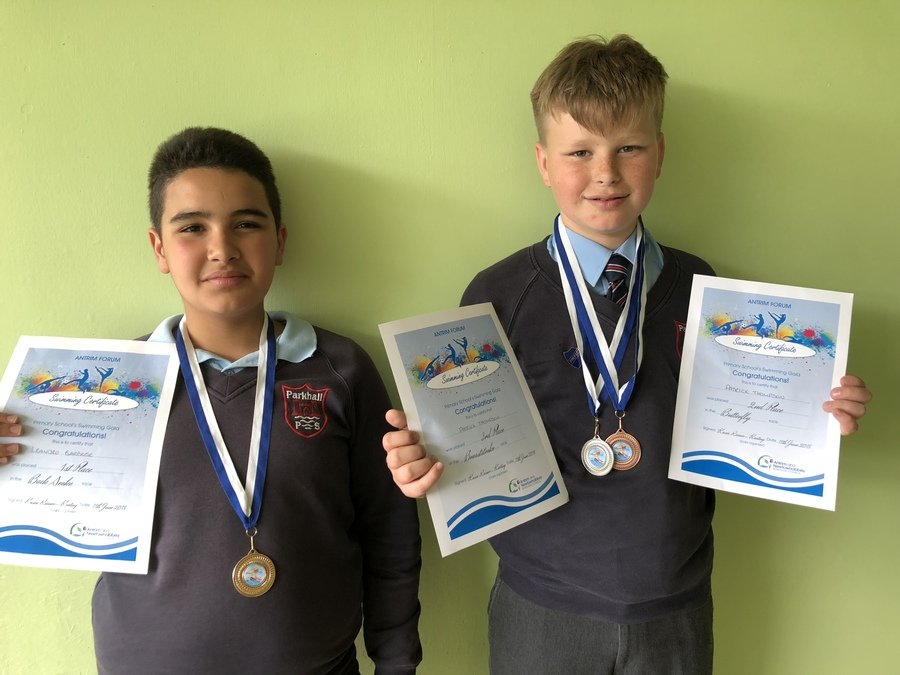 Swimming Gala
A massive well done to Leandro Barbosa and Patrick Thompson, both in Year 7, who took part in the Finals of the swimming gala today and between them got awarded 3 medals; a 1st, 2nd and 3rd. Congratulations to both boys and we are all very proud of you!
Well done to all those who made super progress in their reading.
Well done to our bible exhibition prize winners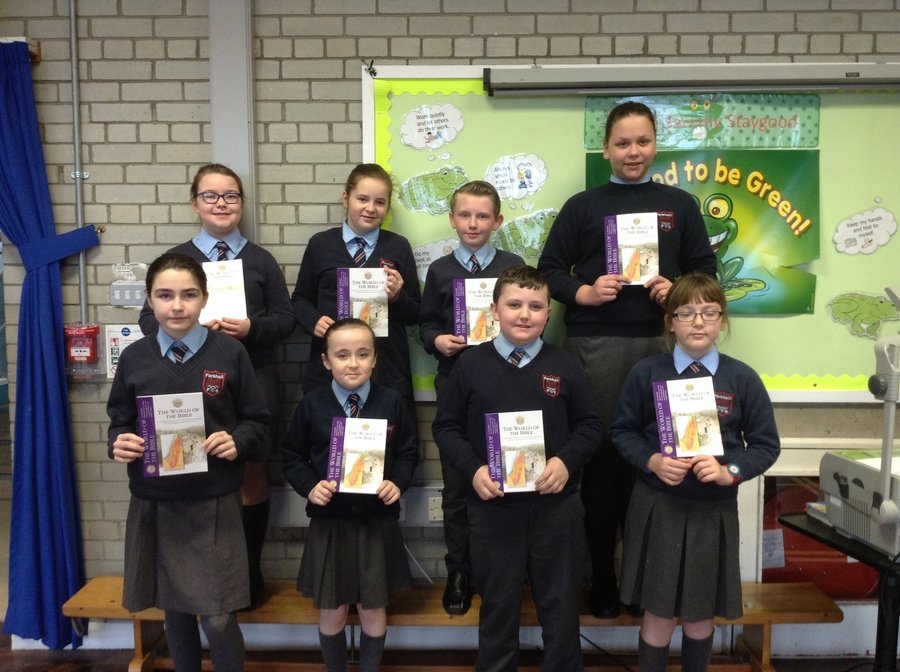 Bible Time assembly and prizes for each year group