Welcome to our Webpage!!
Year 6/7 in Room 11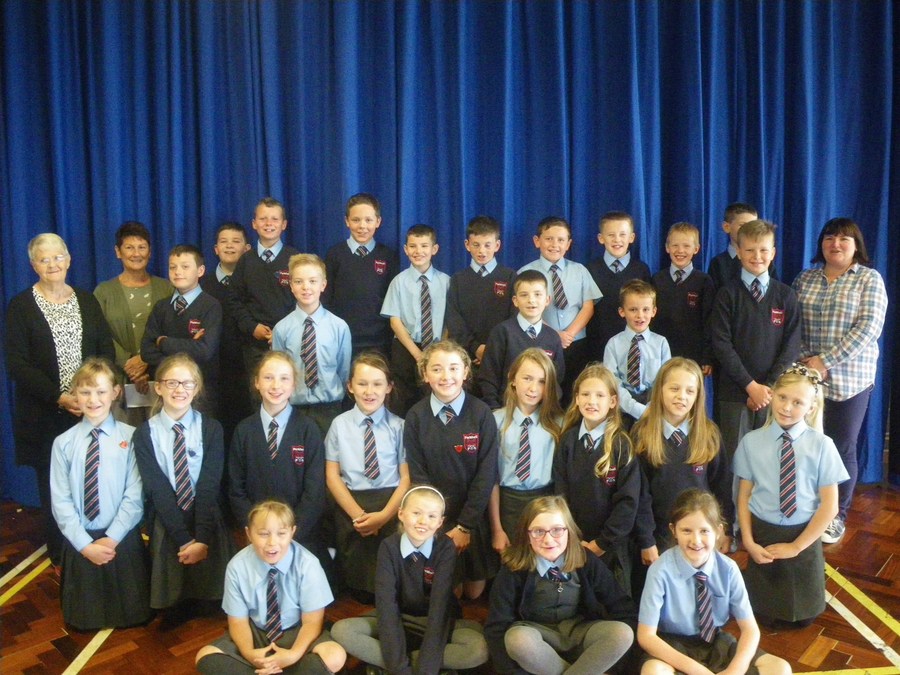 MATHS WEEK
The theme was Healthy Harvest
We celebrated Maths week Mon 17th Oct - Fri 21st Oct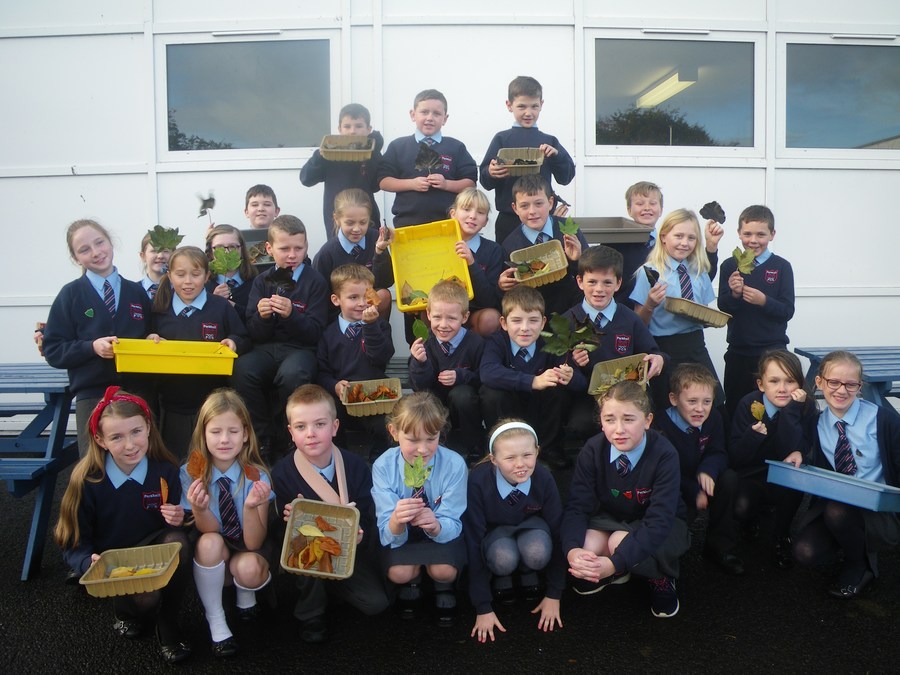 We collected leaves as part of our Handling Data task.
We had a fantastic week of fun and figures!!
We played lots of Maths games and had Maths homework every night!!
Anti-Bullying Week - Mon 14th - Fri 18th November
We took part in lots of activities for Anti-Bullying Week.
Here are some certificate winners from the week.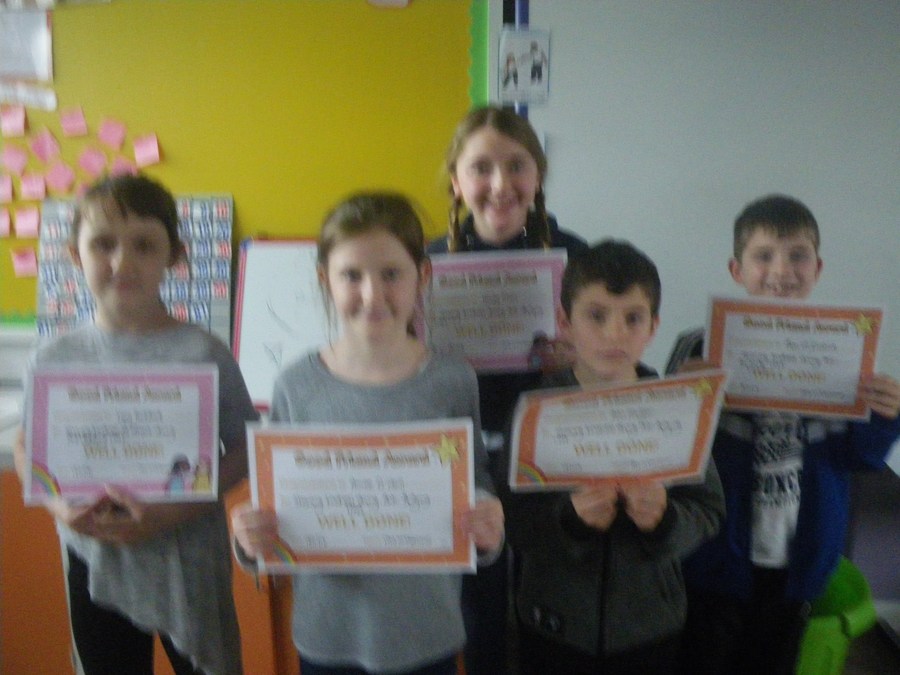 Children in Need - Friday 18th November
We raised money for Children in Need by having a non-uniform day.
Some of us wore Pudsey clothes!!!
HEALTH EDUCATION
Cancer Focus delivered talks to different classes.
Our class were Smokebusters!
We learned about how dangerous smoking is for your health and the reasons NOT to start!
WAU - The Vikings
We visited the Round Tower in Antrim as part of our WAU topic. We learned the history of the Tower. We measured the circumference and did pencil sketches. It was a lovely afternoon!
Practical Maths
We estimated measured and recorded the length of things using cm and m.
Our class visited the Recycling Van.
REDUCE - REUSE - RECYCLE
NSPCC came to talk to Key Stage 2 about Childline.
We can ring Childline about any worry we have.
INTERNET SAFETY DAY - 7/2/17
We went on a litter pick for Eco.
WORLD BOOK DAY - 3rd March 2017